A concern that some doctors have had with in-office whitening is patient sensitivity. But with laser whitening, my patients have experienced little to no sensitivity.
Because of the unique properties of the laser, the gel-to-tooth contact time is about half as long as other in-office whitening systems that use a similar concentration of hydrogen peroxide gel. Less contact time results in less sensitivity.
When the laser shines on the teeth, patients experience a warm sensation, but it is not painful or discomforting. The laser shines on the teeth for only short, 30-second intervals, compared to other light-based in-office whitening systems that shine a heat-producing lamp for several minutes at a time.
Teeth whitening is easier than ever thanks to new EzLase, a diode laser made by Biolase. Compared to both over-the-counter whitening products and other professional whitening procedures, EzLase is faster at giving patients the results they want. Several shades of whiteness can be obtained in a simple 20-minute session using this process. Here is more about this modern cosmetic option from our San Francisco laser teeth whitening dentists at CitiDent.
Patients who visit our experts in laser teeth whitening in San Francisco at CitiDent enjoy a variety of benefits in the administration of the process as well as the product itself. With specific training in the use of the EzLase system, our CitiDent dentists are prepared to offer patients the best possible results. Unlike other professional whitening procedures, which may necessitate measures to prevent tooth sensitivity, EzLase naturally leaves teeth in excellent condition after whitening them.
Laser Teeth Whitening San Francisco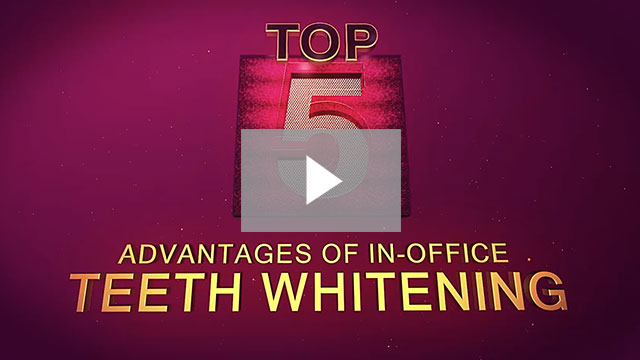 EzLase whitening begins with a cleaning session to remove plaque from the teeth. Next, our San Francisco laser teeth whitening dentists at CitiDent apply a protective barrier to guard the oral tissues against the power of the laser. After applying the whitening and activator gels to the teeth, our dentist applies the patented laser to the teeth. Finally, our CitiDent dentists remove the gel and clean the teeth with water.
Results of EzLase whitening are immediately visible for the enjoyment of patients. According to research, laser whitening can bring teeth up to nine shades whiter in a single session. However, results can vary between patients depending on the degree of stains present and the results sought by patients. A discussion with our experts in laser teeth whitening in San Francisco at CitiDent before treatment helps ensure that patients understand what to expect from EzLase teeth whitening.
The transformation made possible by EzLase gives patients the power to have their smile rejuvenated with barely any time investment. Between the convenience, the dramatic results and the lack of sensitivity afterwards, EzLase represents a revolution in the world of teeth whitening. A consultation with our cosmetic dentist in San Francisco can be scheduled to learn more about this treatment and what it can achieve.
Related Teeth Whitening Articles
Teeth Whitening – Brighter, lighter, whiter...
The subconscious impact of a white smile is radiant health, happiness, warmth and invitation. This phenomenon has been reinforced with the spread of American culture worldwide, where an especially white smile has even been coined a "Hollywood smile." Today brighter, lighter, whiter teeth have become a norm. Tooth whitening by bleaching is a successful, conservative, relatively inexpensive and safe alternative... Read Article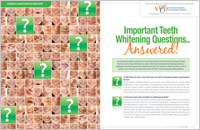 Important Teeth Whitening Questions Answered!
In Dear Doctor's interview with nationally noted teeth-whitening expert Dr. Van B. Haywood, he answers questions about bleaching techniques and safety in achieving the best possible results. If you are thinking about getting your teeth whitened at your dentist's office or doing it yourself at home, this is a must-read... Read Article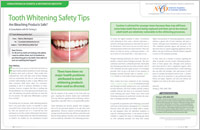 Tooth Whitening Safety Tips
There have been no major health problems attributed to tooth whitening products when used as directed. Many studies have confirmed this, and we will share some of these findings with you... Read Article
Address: 120 Battery St., San Francisco, CA 94111
Phone: 415.391.4466
Email: info@CitiDentOnline.com
Office Hours
Monday 9:00am - 5:00pm
Tuesday 9:00am - 5:00pm
Wednesday 9:00am - 5:00pm
Thursday 9:00am - 5:00pm
Friday 9:00am - 5:00pm
© 2018 CitiDent. All rights reserved.